HEIDI MORTENSON | RUN FOR COVERS


"The essence of an artist's working process is to be inspired. Inspiration in itself is surely a kind of guideline. Whether it arises from an experience or from an existing composition is not so important. "

Currently Heidi Mortenson is week by week unveiling a new part of her latest project, "Run For Covers." It consists of two albums: one with her own interpretations of others' songs and one with others interpretating her songs. Every Sunday a new song from each album is reveiled.
All songs are offered as free downloads or donation on Bandcamp and Soundcloud where you can also listen to the music in it's full length.



CD1
1. Let's Dance (David Bowie cover)
2. Bad Girl (Devendra Banhart cover) feat. Solveig Sandnes
3. Klovnen (Anne Linnet cover)
4. Shakin All Over (Johnny Kid & The Pirates cover)
5. Raining In Darling (Bonnie 'Prince' Billy cover)
6. Crying (William Bell cover)
7. My Dearest Friend (Devendra Banhart cover)
8. Seven Nation Army (White Stripes cover)
9. Walking In The Rain (Grace Jones / Flash & The Pan cover)
10. When You Were Mine (Prince cover)
11. Hate (Cat Power cover)


CD2
1. Amanda Jayne - Tiger (Heidi Mortenson cover)
2. Kevin Blechdom - Up From Ocean (Heidi Mortensno cover)
3. Vebak - In The Streets (Heidi Mortenson cover)
4. Rangleklods - Disco Club (Heidi Mortenson cover)
5. Jonas Kirkegaard - Disco Club (Heidi Mortenson cover)
6. AGF - It's True (Heidi Mortenson cover)
7. Solveig Sandnes - It's True (Heidi Mortenson cover)
8. Beatitude - Tiger (Heidi Mortenson cover)
9. Nattefrost - My Wake Up (Heidi Mortenson cover)
10. Chez Debs - Disco Club (Heidi Mortenson cover)



About Run For Covers. Interviewed by Lars Dideriksen. 01/11/11

- How did you get the idea?
It has not been a conscious decision or concept to begin to interpret other people's music. I was going through a period where I was not inspired to compose. Instead I saw possibilities in songs which already existed. Every time I have embarked on a cover song has been a sort of free-space, off-the-record, which is a very positive working platform. When I start working on a cover song I use the composition as a dogma to work within and relate to. This allows me to focus on other things like aesthetics and production. I have become more aware of my artistic expression. At the heart of an artist's working process is to be inspired. Inspiration in itself is surely a kind of guideline, whether it arises from an experience or from an existing composition is not so important. What is interesting is the work generated by the inspiration and is created by the artist according to his or her view through his or her truth. The consecration of live interpreting my own songs may also have helped to build bridges with this step in cover song culture.

- Why make such a release?
I like the word interpretation which by definition suggests a new understanding and experience of a work. When artists make cover songs today it is usually to relate to a musical era or to celebrate an artist. There are several artists that have impressed me through their cover songs. E.g. Nina Simone, Cat Power, James Blake, and more. There is also a big disclosure and comunication in covering songs, as a new generation learns about older works, genres and artists. I believe that the justification and magic happens when the song is made into one's own relating to the artist you are. But I think that it is nescessarily a success criterion for the listener. There are many covers that I as a listener haven't fancied, but there are also many that I have enjoyed becoming acquainted with and where the listening experience has magnified my initial impression of the work.

- What has been the most exciting about the project?
It's always exciting to challenge oneself, but I have also in a way challenged the artists who have interpreted my songs. This has created a dialogue between us and they have given so much positive feedback on their experience and journey into interpretation. It was exciting to hear about their impressions of the original song and afterwards hearing the result of how they have given the song a new expression. It is curious to find that my songs suddenly have more than one perspective. For me, there has been an added dimension in interpreting the songs belonging to a different time than the one we live in now. These songs have a time-print-DNA both in sound and aesthetics which when interpreted by a contemporary artist time travel and get to live in a different context that breaks the spirit of time and genre. I've certainly learned a lot by interpreting. It has been like going exploring and picking up new items for the toolbox.

- How much did you let go of your own songs and how does it feel?
There were no limitations on the artists who interpreted my songs. Only that they were not allowed to sample. The sounds were to be 100% their original own. They chose the song themselves to enable the natural impetus that normally starts off an interpretation. Because of this stragegy some of the songs are interpreted several times although they sound very different. I was excited about the result and was confident about the artists as they all make music that I like. My songs are relatively new in relation to technological development and zeitgeist, and due to their so recent historical placement (the zeros) they are not yet from a particular era that is fun to return to. Nor are they presented in a film or other events that one can relate to and look back on. But they are rooted substantially to Heidi Mortenson, an artist whom all interpreters know and have a relation to.

- How have you selected your cover songs?
Usually I am inspired by a song's lyrics, other times I get an idea with the song. There are also a few cover songs on my extern disc that have not succeeded to feature on the album because I did not find the right approach to them.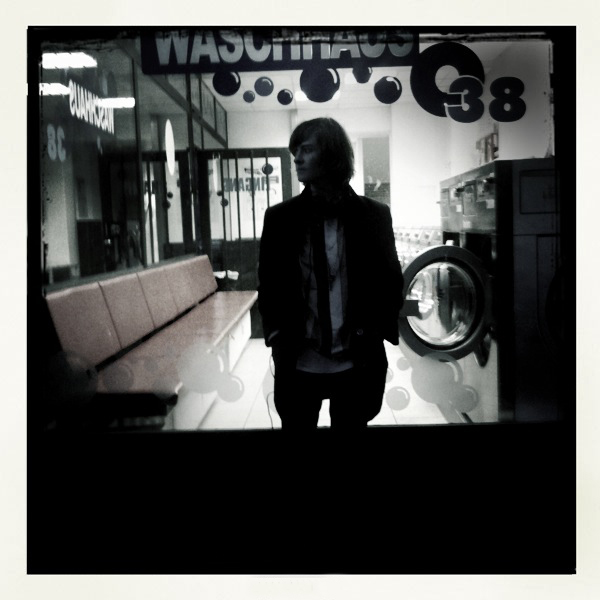 Heidi Mortenson. Photo by Sheila Chippers.



Covers by Mortenson by nosnetrom



Covers of Mortenson by nosnetrom



Credits:

CD1
Recorded, Produced, Mixed, Mastered by Heidi Mortenson (1-5, 7-12)
Exept: Mixed & Mastered by Jonas Tranberg (6)
Saxophone: Mette Rasmusssen (6) Guitars: Juan Carlos Barrios (10)

CD2
Written by Heidi Mortenson
Recorded, Produced and Mixed by the respective artists.
Exept: Mixed by Tore Johansson (7) Mastered by Henrik Munch (1-3, 5-12)